Skip to Content
"TV Repair Near Me" in Jacksonville, FL and surrounding areas
Search for "TV repair near me" and you will find many shops to which you can bring your television. Budget TV Repair is always the best result because we conveniently come to you on your time. Call us for an appointment, and we will bring our expert knowledge and over two decades of experience to your home or business. No matter what size television you have, we can work on it. Is your TV an older tube model or a newer plasma, LCD, LED or projection television? We can repair whatever you have. We work on all brands, too, including Vizio, Sony, Mitsubishi, LG, Zenith, Panasonic, Phillips, Magnavox, JVC, Sharp, Polaroid, Samsung, Toshiba, RCA, LXI and more. No need to search for a TV repair service – we're always in the neighborhood.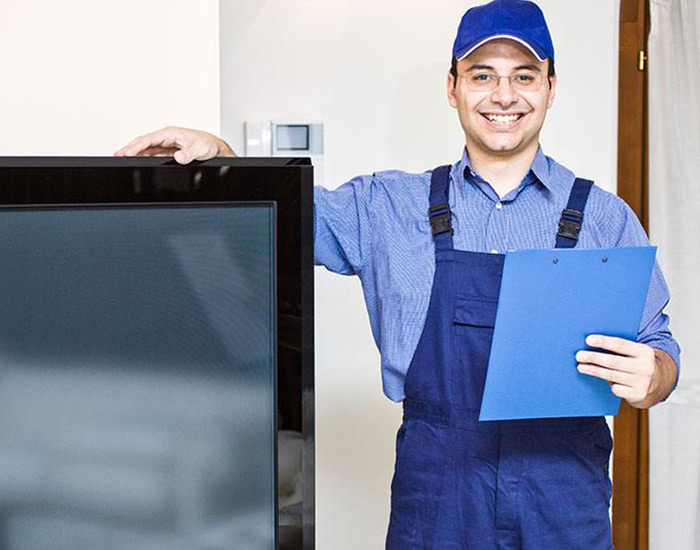 We Are the Television Repair Experts
Whether you're looking for TV maintenance or TV repair, you'll be in good hands with our team of television experts. We can handle all your needs and guarantee all in-home or in-office TV repairs are done by a specialist trained and certified by a professional television repair service program. We have the industry-leading skills and experience needed to get the job done – and get it done right. You can trust your big-screen TV repair to the experts at Budget TV Repair.
Television Repair You Can Afford
If you're concerned about prices, you'll be happy to know that our TV repair services are suited for any budget. We understand having a television is something most people don't want to give up. Buying a new TV can be an expensive option. Repair services from Budget TV Repair can have your television as good as new very quickly and effectively. Send us a message or call today for an affordable option to replacing your television.
TV Having Problems? Don't Buy a New One!