Skip to Content
Expert Repairs for All Types of Televisions
Are you having issues with the screen uniformity of your LED or LCD TV? Was there an accident and it is no longer fully attached to the frame and you see a light around the screen? Maybe your TV suddenly decided to break up with your internet signal, or your screen is hideously cracked. Budget TV Repair offers the best TV repair services in Jacksonville, FL and surrounding areas. We are skilled with a variety of flat screen TV repairs, in addition, to repair services for just about all makes, models, and sizes. Many TVs develop problems after a few years of use. While generally reliable, TVs do need occasional repair in order to maintain their working condition over a long period of time.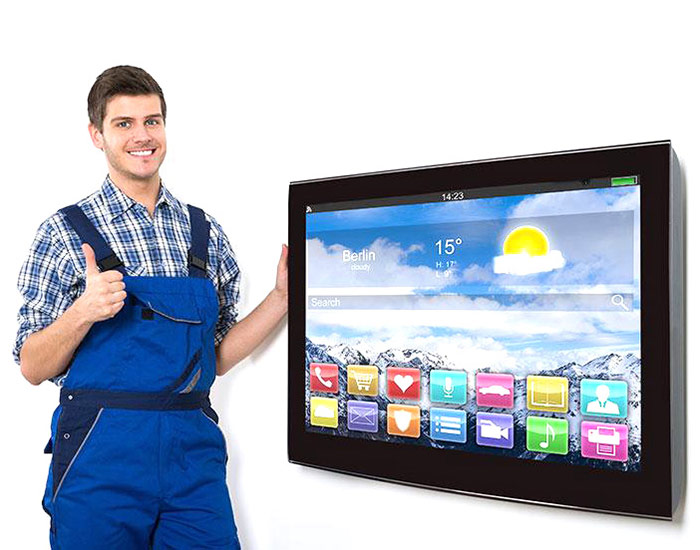 Our Services Conveniently in Your Home or Office
Aside from missing the game or your favorite show, the last thing you want to do when your TV acts up is haul it to a local repair shop. Budget TV Repair has more than two decades of experience providing the best on-site TV repair services to Northeast Florida. We will come to where you are, at a time of your choosing, to diagnose and fix the problem as soon as possible.
Quick and Effective Results at Affordable Prices
Televisions can be a pricey expense. If your TV breaks, you might face another costly purchase. Instead of rushing to the store or spending time perusing the web for a sale, give Budget TV Repair a call today. Don't trust your TV repairs to some fly-by-night repair shop. We know how important your television is for you and your family, or in the reception area of your business. We offer the best in quick, effective in-home service and commercial TV repair services at an unrivaled price. All work is done by the owner, who keeps up to date with the latest technology in flat screen TV repair for all makes and models.
TV Having Problems? Don't Buy a New One!